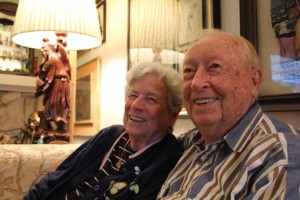 By The Rev. Thomas M. Boles, PhD., DMin. D.D.
The story is told of a missionary who was lost at sea and
by chance, washed up on an island near a remote native village.
Finding him half-dead from starvation and exposure, the people
of the village nursed him back to health. He subsequently lived
among the people for some 20 years. During that time he
confessed no faith, sang no gospel songs, preached no sermons.
He neither read nor recited Scripture and made no claim of personal faith.
However, when the people were sick, he attended them. When
they were hungry, he gave them food. When they were
lonely, he kept them company. He taught the ignorant, and came
to the aid of those who were wronged.
One day missionaries came to the village and began
talking to the people about a man called Jesus. After hearing
what they had to say of Jesus' ministry and teachings, they
insisted that He had been living among them for 20 years.
"Come, we will introduce you to the man about whom you have
been speaking."
They led the missionaries to a hut where they
found a long-lost friend, the missionary, whom all had thought dead.
Your true witness for Christ is the sum of all you do, not
just what you say.
As I grow older, I pay less attention
to what men say. I just watch what
they do.
Show me your faith without deed, and
I will show you my faith by what I do.
James 2:18