By Sergio Lopez, Jr.
Staff Writer
411whittier.com
Attention photographers! How would you like to gain insight from one of the best photographers of our time … for free?
At 6:30 p.m. on Thursday, Sept. 26, 2013 award-winning conservation photographer Ian Shive, whose work has graced the pages of National Geographic, Time, US News and World Report, Men's Journal, and both the Los Angeles and New York Times, just to name a few, will be displaying some of his photographs as well as sharing his experiences as a professional photographer at the Whittwood Branch Library, 10537 Santa Gertrudes Ave.
Tickets are available free of charge at both the Central and Branch Library circulation desks. Copies of Shive's best-selling book, The National Parks: Our American Landscape, will be available for sale.
Shive is the winner of the 2011 Sierra Club Ansel Adams Photography Award. His work has been published in countless magazines and newspapers and has also appeared on films, television, and exhibits around the globe.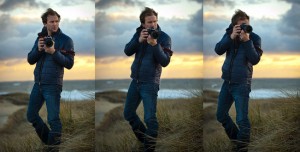 Shive is also the founder and CEO of a photograph and motion clip licensing agency called Tandem Stills + Motion, which represents more than 300 photographers worldwide. His work as an environmental advocate, specifically through his Wilderness Diplomacy Initiative, which is currently proceeding in Afghanistan, is said to have helped shape diplomacy efforts in many parts of the world. In his spare time Shive is an instructor of photojournalism at USC.