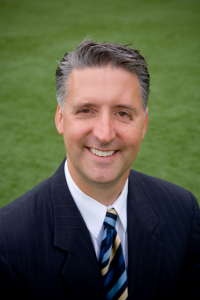 By Brad Dacus
President, Pacific Justice Institute
Let me ask you a very important question … have you voted today? It's primary day in California and many other jurisdictions, and it's crucial that every one of us participate.
When we stop and think about it, so many of the battles PJI is fighting for constitutional freedoms begin at the ballot box. Without God-fearing leaders and lawmakers, our efforts in the courtroom are often frustrated.
If you're like me, it is easy to become discouraged by the direction of our country and the decisions of our politicians. But nothing will change if we're not engaged and doing our God-given duty to cast a vote for freedom. Primary day is especially important – many are predicting a historically low turnout, which means every vote is crucial. And keep in mind that, even when your candidate doesn't win, our votes together can cause politicians who don't share our values to sit up and take notice, especially in closely contested races.
Can I ask you one more question? Have you ever considered volunteering with PJI? We are indebted to our faithful volunteers who are such a big part of our ministry. We have opportunities and needs right now in multiple areas, from legal research to media relations to administrative assistance, and at locations across California.
By voting and volunteering, you can take a positive step today toward turning our country around.
Running the Race,
Brad Dacus