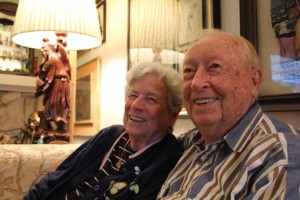 By Thomas M. Boles PhD., DMin, D.D.
Many years ago, Sandy Koufax, a Jewish pitcher for the Los Angeles Dodgers, announced that he wouldn't play on the holiest day of his year, Yom Kippur. Koufax's employer pointed out that it was the first game of the 1965 World Series. Couldn't he pitch just a little?
"No," Koufax said. But, he pitched a shutout in games five and seven, and the Dodgers won the series 4-3.
In 1996, Eli Herring, a 340 pound offensive tackle, who sported a 3.5 grade-point average, was expected to be the top senior offensive tackle in the pro draft. However, he turned down a possible multimillion-dollar deal with the Oakland Raiders because he wouldn't play on his holy day, Sunday.
Unfortunately, most of the Raiders games were scheduled for Sundays. Herring could either sign up with the NFL and enjoy a very prosperous life, or teach math for $20,000 a year, keep the Sabbath, and enjoy a very honorable life. He chose honor and conviction over riches.
An old county-gospel song states the conviction underlying both men's decisions: "You can't be a beacon if your light don't shine."
Compromise makes a good umbrella but a poor roof; it is a temporary
expedient.
A good man is guided by his honesty; the evil
man is destroyed by his dishonesty.
Proverbs 11:3