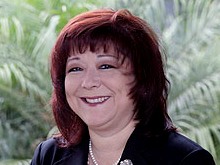 By Sylvia Granados Southerland
Last year, speakers at a Whittier City Council meeting challenged the city's long existing at-large voting system as a claimed violation of the California Voting Rights Act. They requested that the city change to a district-based election system. No changes can be made to the City's Council election without a change being made to the City Charter. This requires a vote of the "People of the City."
On Tuesday, June 3, 2014, citizens of Whittier will decide whether or not to create City Council Member Districts. If this measure passes, the city will be divided into four districts of equal population and Council Members from each of these districts will be elected only by voters who are residents of that district.
A Mayor would be elected every two years by all of the people to fill an at-large position. Under the current City Charter, the Mayor is selected on a rotating basis by Council members who are elected by all of the people.
Last year, speakers at Council meetings stated that districts would benefit under-represented minorities who can't seem to get representatives elected in the current at-large voting system. As an American of Hispanic descent, I strongly disagree with this premise. Having lived and worked professionally in the City of Whittier for more than 20 years, I have never experienced bias in Whittier, neither personally or professionally as alluded to by the Latino Coalition.
Whittier is a vibrant and historic community, rich in diversity with many ethnicities represented throughout our beautiful city. More than 50 percent of those elected to local Whittier School Boards are Hispanic. We the people voted for these trustees based on issues that are important to us, not on their gender or ethnicity.
When you give up your right to vote for 60 percent of the City Council, you are abdicating your right to vote for a council member who is spending your tax dollars. We must preserve our freedom to hold all council members accountable and Whittier's tradition of voting for council members who serve all the people.
Keep Whittier United. Vote "no" on Measure W.
Sylvia Granados Southerland is former president of the Whittier Chamber of Commerce and is an L.A. County Consumer Affairs Commissioner